FOCUS ON DC: INAUGURATION 2017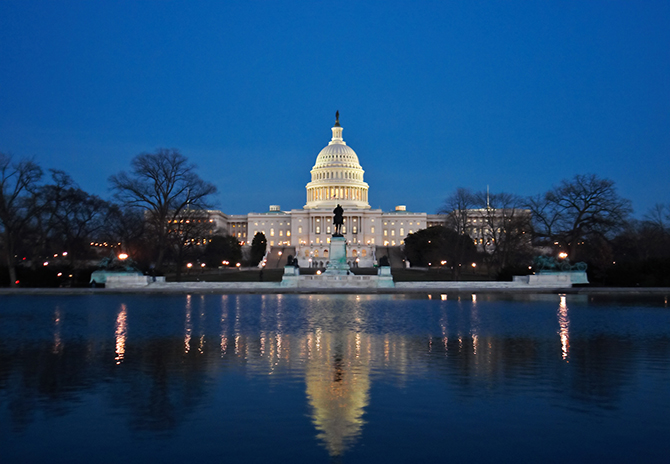 Having grown up in Washington DC, Presidential Inaugurations have long been a part of my life–first as a dazzled teenager invited to JFK's gala, and beginning with Jimmy Carter, as a committed journalist. I am no longer impressed; frazzled is more like it. But an Inauguration is a historical and memorable event, and in addition to politics a new administration. There's plenty of pageantry and tradition on January 20, 2017. And it may even be eye-opening for New Yorkers.
Inauguration time in the Nation's Capital is about celebration. Political junkies put politics aside and celebrate the office of the President of the United States—in this case, a New Yorker in The White House. Elephants and donkeys get along, at least at the 58th Presidential Inauguration. So bring an open mind. It's all about entertainment, partying and a glimpse into the mood and style of the next four years. The new First Couple sets the tone.
Regardless of political affiliation, Inaugurations are a cattle call. Inaugural Balls—official or not—resemble a senior prom rather than a Royal wedding. When you hear "Ball," don't think Cinderella. Think Black Tie pep rally. Anticipate gridlock, metal detectors and non-stop music blaring, tacky souvenirs, and perhaps a glimpse of the new First Family. But it's also a moment in history, the final Inaugural flourish!
The President will parade the 1.7-mile route from the Capitol down Pennsylvania Avenue to The White House. If you're not part of the entourage in front of the Capitol, you'll want to find a good viewing spot. Prime real estate are the hotels along the parade route including the Hay-Adams and JW Marriott among others. Many corporations and law firms with ideal window views often host elegant brunch and parade watch parties if you can creatively snag an invitation. The same goes for corporate suites in the Ronald Reagan Building and International Trade Center, The Canadian Embassy and the Newseum. Of course, there's always the option to stand outside with the crowd jostling for advantage and lining up to sip overpriced cups of listless wine.
WHERE TO STAY
Discover the best for parade viewing, history, luxury and culinary arts. Most hotels offer Inaugural packages with a five-day stay.
Willard InterContinental
Ten presidents-elect stayed at this Beaux Arts landmark while awaiting inauguration, and Charles Dickens, Julia Ward Howe (who wrote the "Battle Hymn of the Republic") and Dr. Martin Luther King Jr. are other prominent past guests. The carpeting, columns, and furnishings reproduce the original décor, and the rooms are decorated in turn-of-the-century style. The hotel dining room is one of DC's most prestigious eateries, as is the nearby Peacock Alley, its grand central corridor. The hotel lobby was once a favorite brandy-sipping spot for Ulysses Grant (ihg.com)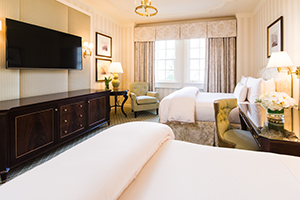 Hay-Adams
Filled with history and ideally located across from The White House and St. John's Church, where you may be able to grab a glimpse of the president-elect as he attends a morning service before being sworn in at the Capitol. Off The Record, the downstairs bar is always a lively favorite of newsmakers (hayadams.com).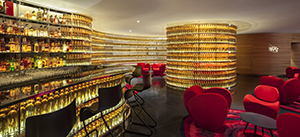 The Watergate
You know the infamous history. Even "the burglars" wouldn't recognize it now. It's reopened with a sleek modern look following a decade of renovation. The "Unapologetically Presidential" Package starting at $20,000 includes "Very Presidential" spa treatments at the ultra-modern in-house Argentta Spa. Check out the Whiskey Bar décor in the lobby (thewatergatehotel.com).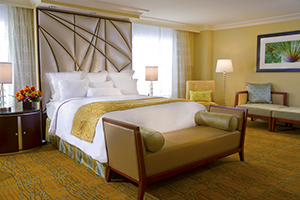 JW Marriott Washington, DC
The Presidential Ovation package, for $2.5 million invites guests to create their fete for 300 friends, including private viewing party on the terrace overlooking the parade route, a craft bourbon barrel tasting and $400,000 food and beverage credit.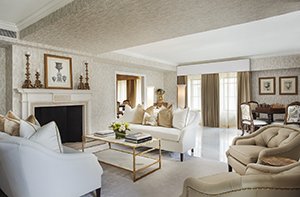 St. Regis Washington
Newly renovated and dependably elegant, they offer an $85,000 Inaugural package. The Presidential Suite with handmade Italian beading on the upholstered walls has been around for 90 years. The hotel is an elegant destination for afternoon tea.
SURVIVAL TIPS FROM A DC INSIDER
Leave your best gown and heels at home. It's a crush at the balls—and with security tighter than ever—plan to do a lot of walking. As a NewYorker, you're accustomed to that.
Fashion Tip: Take a hint from fashionistas and pack a jumpsuit. Dress in layers for frigid temps.
Don't count on being able to check your fur or any coat for that matter. Many went astray during the Reagan Inaugural.
Don't wear anything that will set off security detectors and delay lines.
Best places to go to accessorize your party attire: Ann Hand and Keith Lippert Gallery. Located in Georgetown, both shops have exquisite designs and cater to the political, social, and diplomatic communities.
Remember to study names, faces, and titles. Bone up on the news of the day.
Don't hesitate to strike up a conversation with the person pushing past you. He/she may be the next cabinet appointee!
To protect your reputation, add to gossip but don't initiate it. Washington is still a small southern town at heart with most folks attempting to be politically correct at least on the surface.
WHERE TO EAT AND DRINK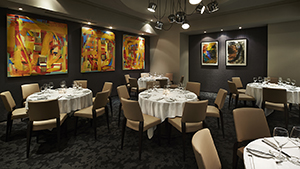 Oval Room
Directly opposite The White House, this staple for power lunches for two decades consistently excels in presentation and fresh cuisine including a delightful white truffle risotto prepared by Chef John Melfi (ovalroom.com).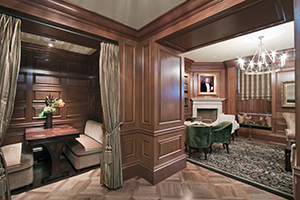 Plume
Located in The Jefferson Hotel DC, you'll find dishes inspired by the gardens of Monticello combined with Thomas Jefferson's refined palate (jeffersondc.com).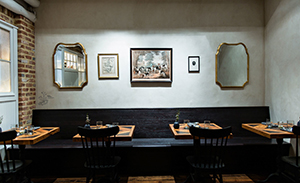 The Dabney
Trendy and hip with a terrific menu including tapas for sharing (thedabney.com).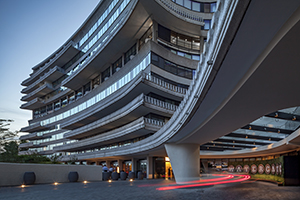 Top of The Gate
This comfy and sleek oasis overlooking the monuments and Potomac River sits atop The Watergate Hotel. It's ideal for a night cap (thewatergatehotel.com).
Just have fun! You're participating in a historic moment in time!

DC MUST-DO'S
The Creative Coalition Ball at the Harman Center for the Arts, an A-list event is expected to be packed with recognizable figures from the entertainment world including the non-profit's president, Tim Daly (thecreativecoalition.org).
The newly opened National Museum of African American History and Culture on the Mall (nmaahc.si.edu).
"Louder Than Words," exhibit at The Newseum in collaboration with The Rock and Roll Hall of Fame explores the power of rock to change attitudes about patriotism, peace, equality and freedom (newseum.org).
Savoring French Champagne is pure entertainment: Watch the White Glove ritual and then sip bubbly at the Willard InterContinental's dining room, one of DC's most prestigious eateries. The hotel is within close proximity to the White House.
---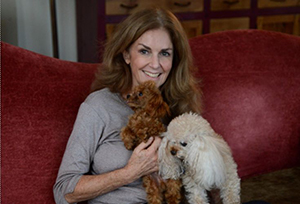 Karen Feld, a longtime syndicated personality columnist and TV "talking head," is an award-winning journalist, engaging speaker and Washington insider. Visit her at karenfeld.com.
To read the published article in New York Lifestyles Magazine, click here or go to http://www.newyorklifestylesmagazine.com/articles/2016/12/29.html.